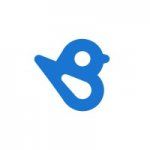 Sales Operations Manager at Birdeye
Birdeye
Sales Operations Manager at Birdeye in US
Revenue Operations
Full-Time
REMOTE
Why Birdeye?
Once upon a time, local businesses could attract customers through advertising and word of mouth. But today consumers choose businesses based on online reputation and digital experiences. The modern marketer must deliver exceptional experiences that create repeat customers, and they need a platform that can do this at scale. Local businesses often struggle to overcome the complexity and inefficiencies that come from using multiple applications to manage and optimize their marketing and customer experience operations. They often find that their use of fragmented point solutions keeps them from achieving true customer insights – and from acting upon them in real time.
This is the challenge that Birdeye solves with its all-in-one reputation and customer experience platform. More than 90,000 local businesses and brands use Birdeye to be found online through local listings and reviews; engage with consumers through webchat, text, and social media messaging; collect digital payments; and gain insights to improve customer experience with survey, ticketing and benchmarking tools.
Founded in 2012 and headquartered in Palo Alto, Birdeye is led by a team of industry experts and innovators from Google, Amazon, Salesforce, and Yahoo and in 2021, our CEO and Co-founder was named 2021 EY Entrepreneur of the Year. Birdeye is backed by the who's who of Silicon Valley – Salesforce founder Marc Benioff, Yahoo co-founder Jerry Yang, Trinity Ventures, and World Innovation Lab – and recently closed a $60 million Series C funding round led by Accel-KKR, a leading technology-focused investment firm. Learn more at birdeye.com
What You'll Do
Birdeye is looking for a world-class member to join our Revenue Operations team. This position will report to our Sales Operations focused Revenue Ops Leader, and will be responsible for driving the organization toward achievement of strategic goals and operational excellence, with a focus on Sales Operations. You will be a key member of the go to market leadership team, providing insights and analysis to guide our overall strategic direction ensuring business plans that support rapid revenue growth and scalability of our operations. The successful candidate is expected to provide support during US working hours.
Support day to day operations of the Sales organization including but not limited to:
GTM System troubleshooting (SFDC, Salesloft, Chorus, etc)
Dashboard building and ad hoc reporting/analysis
Commission processes
Establish scalable Sales processes to drive accountability and growth amongst the sales organization.
Dive into the data to drive improvements in sales team productivity by defining best practices and streamline operations
Partner in managing sales compensation plans, sales incentives and territory building/maintenance
Partner with GTM systems manager on vetting, implementing, and maintaining various tools ranging from GTM tools, Salesforce, workflow tools, etc
Maintain frequent communication with business process owners to ensure changes to SFDC, associated processes and applications are consistent with business needs
Execute sales planning and forecasting processes (operational forecast, long-range modeling, quota and capacity setting, sales territories)
Drive operational efficiency by automating and improving processes, tools, and dashboards that scale
Experiment through data-driven decision-making and sound business judgment
Communicate recommendations to sales leadership and the broader organization
Requirements
3+ years of B2B SaaS Sales Operations experience
Degree in Business or related field
Experience/certification in GTM Systems (SFDC, Salesloft, Chorus, etc)
Ability to operate autonomously with demonstrated experience, knowledge and expertise within SaaS / Enterprise Software. Startup experience is a plus.
Strategic thinker with the ability to glean insights from processes, data, sales team feedback, industry best practices, continuous personal development, etc. to develop improved strategies
Strong acumen and experience with both highly transactional, inbound, inside sales models, and mid-market/Enterprise inside and field sales models.
Strong working knowledge of Salesforce.com and other sales productivity tools, including best practices for use, integrations, reporting.
Proven record of developing and implementing tactical initiatives that improve sales productivity, conversion rates, and sales team performance
Strong project and program management skills. Consulting background ideal
Intimate knowledge of sales forecasting, pipeline analysis, lead routing and follow-up best practices, outbound lead generation, pricing, contracting, RFPs, proposals, and reporting/analytics
Documented expert communication skills, with experience building Powerpoints and analyses for presentation to senior leadership team
At Birdeye, we seek to innovate and to be the #1 product in our category, which means we continually raise the bar to deliver meaningful results for ourselves and our customers. Our quality is world-class. We deliver what we commit and roll up our sleeves and get work done.
Working at Birdeye means being part of a tight-knit community that helps you succeed and celebrates your wins! We find strength in diversity and inclusion, actively seek different points of view, and ask everyone to be their authentic self at all times.
Benefits
Competitive salary
A rich benefits package including Medical, Dental, and Unlimited PTO
Maternity Paternity Leave
401(k) plan
Abundant opportunities that come with a dynamic and fast-growing organization
From remote.co