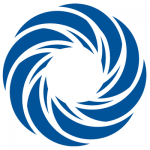 Database Administrator
Remote/ Work Anywhere
REMOTE
Tbilisi, Tbilisi, Georgia
Infra (Internal IT)
Full time
We are looking for a highly skilled and knowledgeable Database Administrator (DBA) to join our Infrastructure Team. In this role, you will be responsible for configuring and maintaining highly available PostgreSQL and Clickhouse databases. Your expertise will play a crucial role in ensuring the reliability, performance, and scalability of our database systems.
CloudLinux is a global remote-first company. We are driven by our principles: Do the right thing, employees first, we are remote first, and we deliver high volume, low-cost Linux infrastructure and security products that help companies to increase the efficiency of their operations. Every person on our team supports each other and does what we can to ensure everyone is successful. We are truly a great place to work.
You can find more details about the company on our branded website at cloudlinux.com
What you'll do;
Perform regular database maintenance, search for weak points (shortcomings) of the existing architecture, provide solutions or workarounds and help implement them
Document databases of existing services and applications
Maintain user access rights and security of databases
Define key database monitoring metrics and define action plans to avoid/fix possible problems
Write standard operating procedures for recurring tasks, maintenance and recovery works
Advise users on the subject of database optimization and writing DB queries
Requirements
To be successful you should have;
1+ years of ClickHouse DB administration experience
2+ years of PostgresSQL DB administration experience
Experience in configuring a database in a high availability architecture
Experience in database backup and recovery
Experience in database optimization for different load profiles
Experience writing technical documentation in English
Upper-intermediate level of English knowledge
Will be a plus:
Experience in automating data loading from different sources.
Experience with Ansible, Terraform.
Benefits
What's in it for you?
A focus on professional development;

Training reimbursements
Mentor programs
Knowledge-Exchange programs
Interesting and challenging projects

Flexible working hours
Paid one month vacation per year and unlimited sick leave
Medical insurance reimbursement
Co-working and gym/sports reimbursement
The opportunity to receive a reward for the most innovative idea that the company can patent.
By applying for this position, you agree with Cloudlinux Privacy Policy and give us your consent to maintain and process your personal data with this respect. Please read our Privacy Policy for more information.
From remote.co